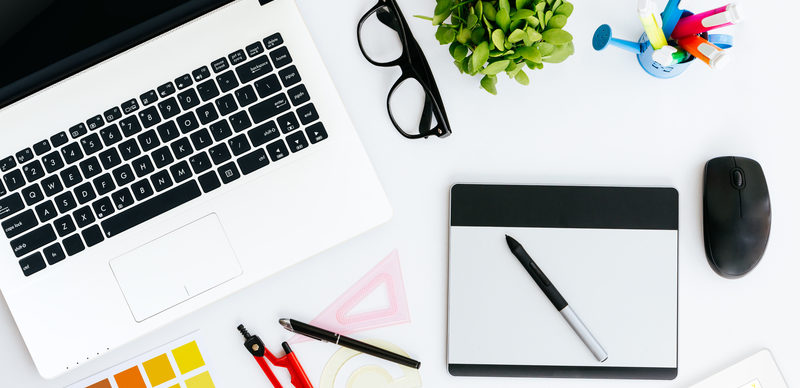 Contact Jonroc today to learn more about our graphic design & content writing services in Richmond, Virginia.

---
At Jonroc, we'll take care of all your digital marketing needs. We're proud to have some of the highest caliber writers and graphic designers on our team.
Our award-winning writers and experienced graphic designers are as attentive as they are creative, and they're dedicated to making your vision come to life.

---
We create quality, original content relevant to your industry with a fresh voice and compelling conceptual messaging. Blog posts are a critical, low-cost, tool both for building your inbound marketing efforts and for boosting your SEO indexing rate and page rank on search engines.
Websites with a blog have a 434% better chance of being ranked highly by search engines. (Source: Tech Client)
Whether you want blog posts, digital press releases, infographics, social media graphics, social media writing, or animated videos, our content writers deliver it on-par and on time – every time.
---
Content Writing Services
---
Blog posts
Weekly articles
Podcast Transcription
Social media content writing
Listicles
Viral or trending content
Article writing
Professional Writing
Newsletters
SEO writing
Whitepapers
Explainers
Ebooks
Website Content
Copywriting
Re-writing, editing, & revision
Product Descriptions
---
Graphic Design & Animation
Need a new logo while you're building your website, or want to freshen up your social media pages with some custom-branded content? Our graphic designers are here.
A picture's worth a thousand words, and a thousand words can't describe how great our graphic designers are.
We'll listen to your needs, understand your goals and target market, then use our design skills to bring that vision to life.
---
Graphic Design Services
---
Infographics
Logo creation & design
Custom graphics
Advertising
Social media display graphics
Lettering
Interactive media
Digital animations
Video creation, editing, & design
Infographic videos
Interface design
Content and visual branding are two of the most important elements in online branding for your website or business.
Whatever you need, our content writers and graphic designers are here to guide you and deliver results.
If you're interested in learning more about our content writing and graphic design services, fill out our contact form and drop us a message.
Don't forget to follow us on Facebook to learn more about what's happening at Jonroc.